Motage
With automotive memorabilia becoming scarce and not to mention expensive and garages becoming more outdoor rooms for car enthusiasts, people are now looking at ways to make their man cave more unique. For those out there who have a car they'd like to immortalise, or for those that yearn for that particular model to adorn their garage, comes Motage, a new concept in garage art.

Motage photographs your pride and joy in a proper car studio and produces large, high resolution collages and stretches them on timber frames. The most popular size is the 2.5 metre wide canvas but how does a 5 metre full size Motage sound? They are great for commercial installations too.

For more information go to www.motage.com.au or call (03) 9412 3311.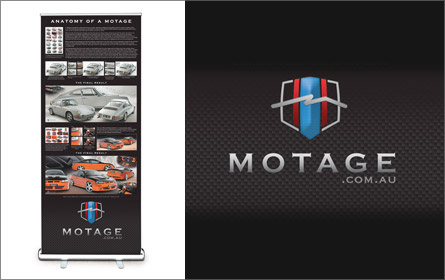 A new concept in garage art